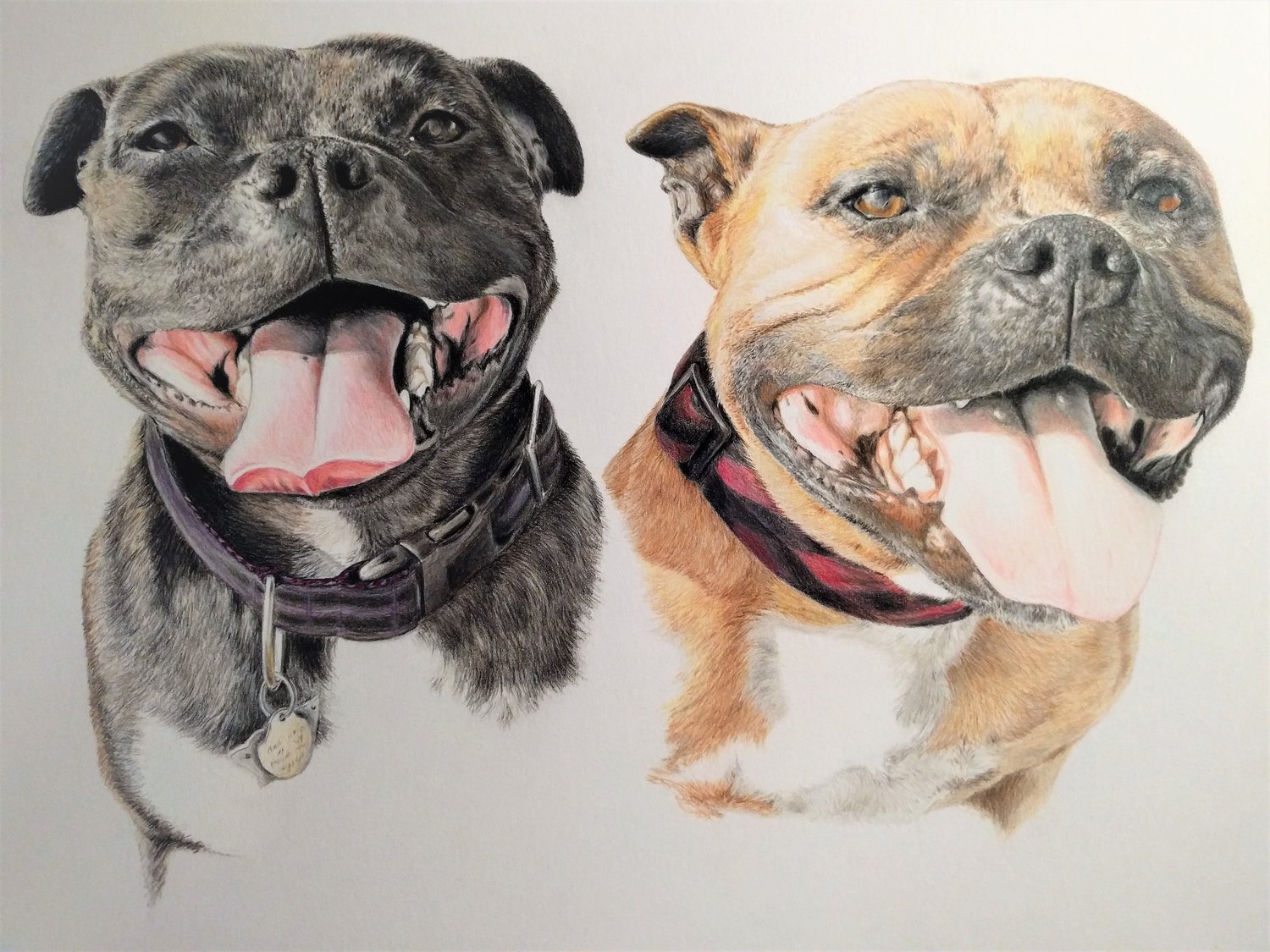 Custom Pet Portrait of 2 or more Pets 11"x14"
11 x 14 Colour pencils Custom Pet Portrait of multiple pets
For many years now, I have been drawing pets for family and friends, for strangers who saw my drawings at other people's homes and wanted their pets drawn or for people who wanted a really great personalized gift.
I try to capture their spirit.
This listing is for one custom portrait of your beloved pets (Dog, Cat, Bunny, Bird, or any pet you love) in colour pencils on white background.
I draw on 100% cotton paper, acid free, archival quality, with the highest quality light resistant colour pencils.
When you are ready to order, add to cart and email me your pets pictures, highest resolution possible please.
Please allow 3 to 4 weeks to make the portrait, as I am still a full time worker outside the home.
I will message you as soon as I will ship your drawing.
Please, feel free to ask me any questions, before or after ordering. You can contact me here or via email: simplyartbygenevieve@gmail.com
Thank you!!!